"Out beyond ideas of wrongdoing and rightdoing,
there is a field. I'll meet you there.
When the soul lies down in that grass,
the world is too full to talk about.
Ideas, language, even the phrase 'each other'
doesn't make any sense." 
- Rumi (translated by Coleman Barks, "The Essential Rumi", HarperOne)
Markéta Foley
Student and teacher. Engineer and yogi. You can call me by many names: I am all and I am none.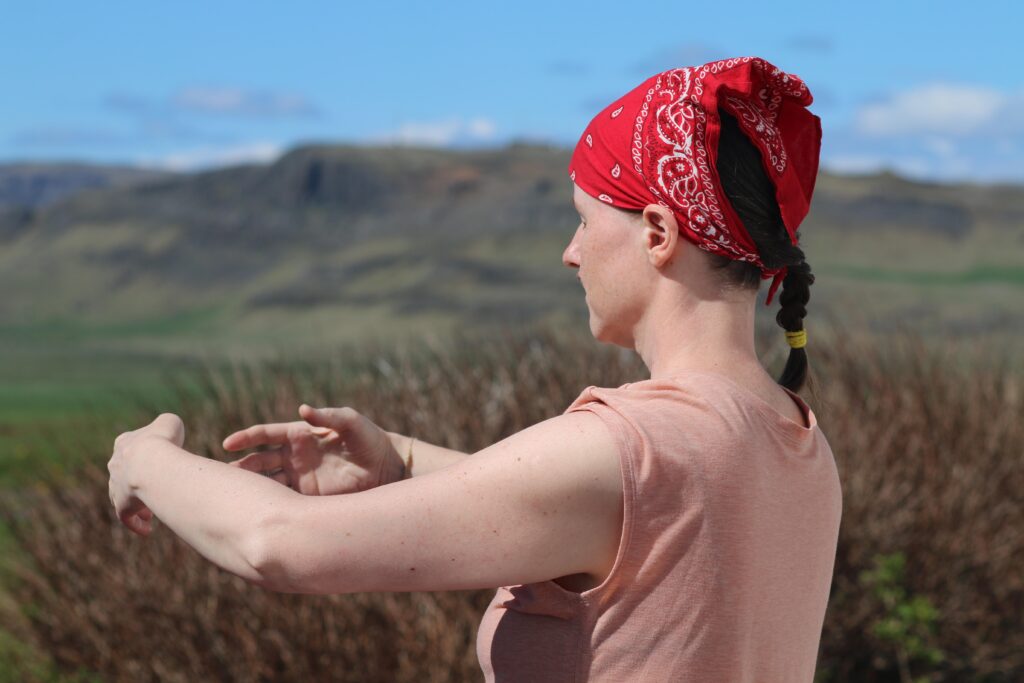 I practice and live from the same space: one of continuous returning to embodied awareness of present-moment experience. Cultivated in stillness, I utilize this awareness to create movement as an authentic expression of the jewel within. Whether I find myself standing as a teacher in front of yoga students or engineers, in a scientific meeting, or in conversation with family or friends, I draw on the same principles: 
Teaching in ways that honors the wholeness and autonomy of all beings.

Engaging body, mind, and heart equally.

Practicing mindful communication through authentic sharing and deep listening to my own needs and the needs of those present. 
Inspired by approaches of experiential and transformative teaching and learning, I create practices and gatherings in the spirit of Daoist Flow. Acting as a guide, I invite all present to follow their curiosity inwards, and I hold space for the exploration of inner landscapes. I welcome both complete beginners and advanced practitioners. 
What is Daoist Flow?
Daoist Flow is the style of practice I trained in and the philosophy that my practice and my teaching are rooted in. The central tenet of Daoist Flow is that everything is part of the whole. Nature is part of us as we are part of nature. We are touched by nature's ever-shifting rhythms and cycles, the unfoldings of our lives, and the experience of the lives of those around us: be it our closest loved ones or beings unknown to us personally.
Acknowledging this interdependence of all things, the practices of Daoist Flow invite us into our present-moment experience: to sense into, hold space for, and respond kindly and skillfully to what is present. With its heart in somatics, Daoist Flow weaves together elements of qigong, mindfulness, slow flow and restorative yoga. The practices tend to be of slower nature, giving plenty of time for developing somatic awareness. Paced to embrace both movement and stillness, engaging body, mind, and heart, Daoist Flow points the way towards creating harmonious alignment between our inner and outer worlds.
How to practice with me
I offer regular classes, sharing circles, and occasional workshops in person in Reykjavík (Iceland) as well as online. I work with both groups and private clients and can offer instruction in English or in Czech (*). You can also practice with me on InsightTimer or on YouTube. To receive periodic reflections and news about upcoming practices directly to your email, please subscribe to my newsletter (sent out a few times per year).
(*) Možnost výuky v českém jazyce.